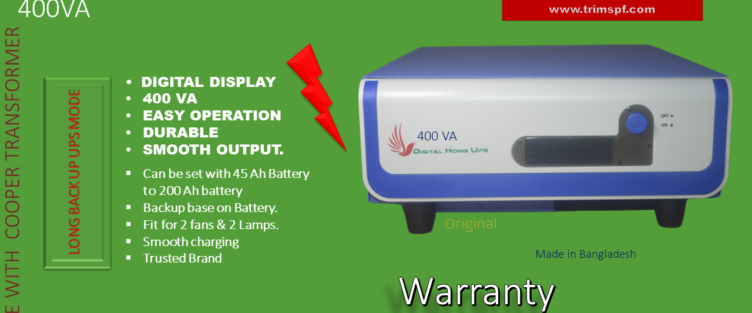 Digital IPS UPS 400VA Price Trims Power Ltd. Bangladesh.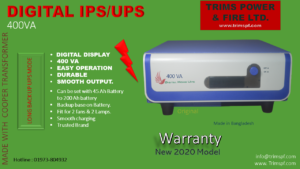 Specifications & Features:
Model: 400VA
Digital Display.
Easy Operation.
Durable and Smooth Output.
Can be set with 45Ah Battery to 200 Ah .
Backup Based on Battery Power.
Smart Fit for 2 Fans and 2 Lamps.
Smooth Charging.
Long Backup UPS Mode.
Trims Power and Fire Ltd | Your Trusted Brand Name.
Please Call for Latest Updated Price of Digital IPS UPS 1000VA in Bangladesh at 01973-804932 and 01713-209189
Read More